The Republic of South Africa with its rich and diverse history, culture, and beautiful nature is a destination on top of many travelers' bucket lists. From the vibrant city of Cape Town to the vast Kruger National Park, there is so a lot to discover.
Whether you are a wildlife enthusiast, a foodie, or just looking to relax on a beach, this guide will provide you with all the necessary information and recommendations for planning the perfect trip to South Africa!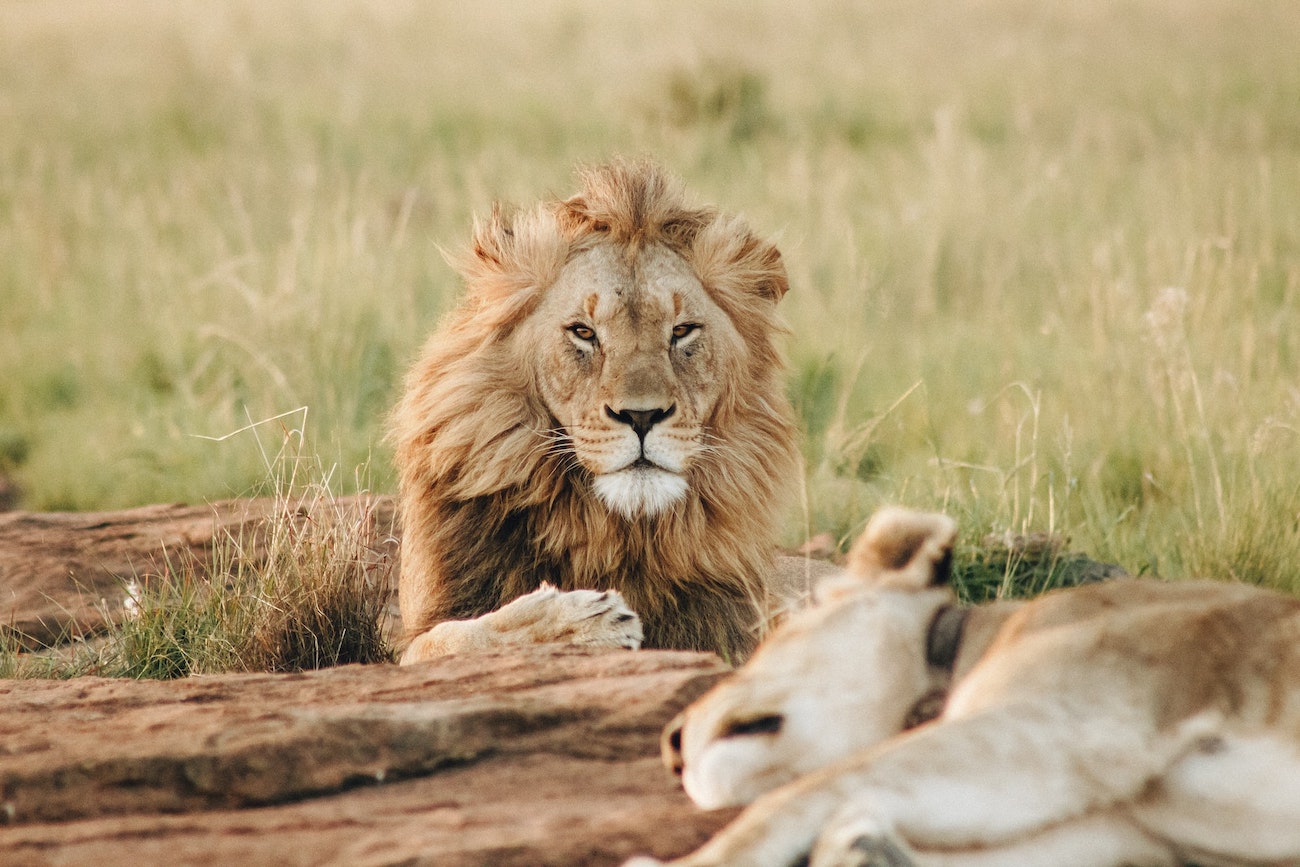 What to expect in South Africa
Language: In South Africa, there are 11 official languages incl. Xulu, Afrikaans and English. Since all population groups understand English, it has become the leading language.
Currency & Payment: The currency is South African Rand (ZAR). Credit and debit cards are widely accepted, but having some cash can be helpful. Moreover, you can find ATMs in most gas stations.
TIP: Starting with a 10% tip for the service staff is a good rule of thumb. Many service staff depends on TIP to make a living wage. Furthermore, suggestions in cash are highly appreciated.
Climate: When it comes to climate, South Africa is a country with a very diverse environment. The country experiences four seasons: a warm, humid summer (December-February), a cool, dry winter (June-August), and two transition seasons. The average temperature in South Africa ranges from 20-25 degrees Celsius (68-77 degrees Fahrenheit).
Getting around: There are a few options for getting around South Africa. The most popular choice is to rent a car. This will give you the freedom to explore at your own pace. When getting around cities, the best option is to take a Uber but avoid hailing a taxi on the street. 
Load Shedding: As a result of the South African energy crisis, power is rationed in form of rolling blackouts. According to a published plan, the power will be switched off for currently 4-6 hours per day. The state-owned power company Eskom, which still provides almost the entire energy supply in South Africa, wants to avoid a complete blackout. You can find a timetable provided by Eskom here and via the app of the City of Cape Town for Android and iPhone. Some restaurants and hotels have power generators and are also open during load shedding. But make sure to charge your phone when electricity is available and to carry some cash as ATMs might not work during load shedding.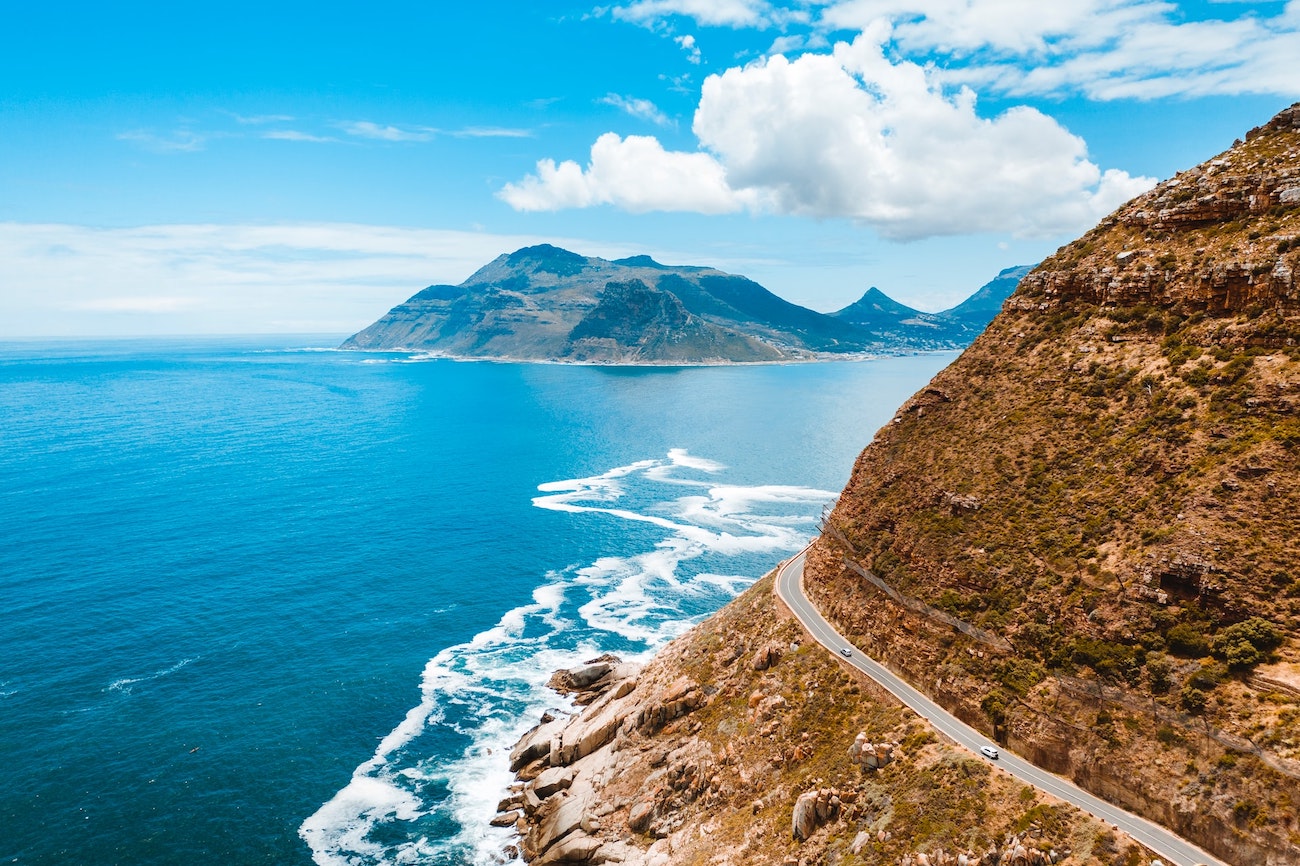 South Africa Traveling Safety Tips
Millions of tourists visit South Africa every year and it can be considered safe if you practice common sense and be aware of your surroundings. However, the gap between rich and poor is very wide and crime rates are higher than in Western countries. Check the tips below to stay safe in South Africa:
Do not leave valuables in the car
Keep your handbag zipped and close to your body
Be aware of pickpocketing scam
Don't hike alone
Don't walk alone when it is dark
Be aware of your surroundings, especially at night
Do not flash cash or valuables in public
Do not hitchhike
Always take an Uber instead of hailing a taxi on the street. Before entering the vehicle, verify it is the one you ordered by checking its number plate
Avoid stopping for long periods at red lights by approaching red lights slowly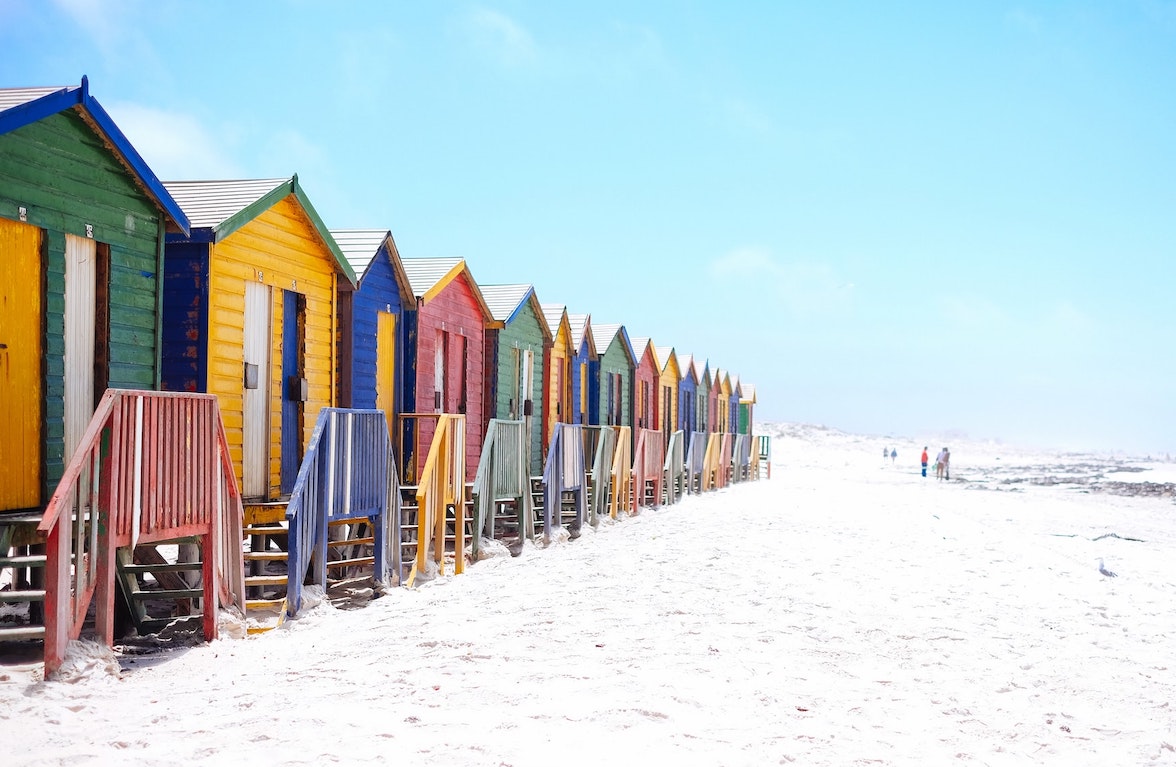 When to Visit South Africa
The best time to visit South Africa depends on what you want to see and do. Especially in summer (December – February) South Africa attracts numerous tourists who want to enjoy the warmth and sun and escape from winter. The weather is generally warm and sunny year-round, but the best time to visit if you want to see the wildlife is during the dry season (May-September).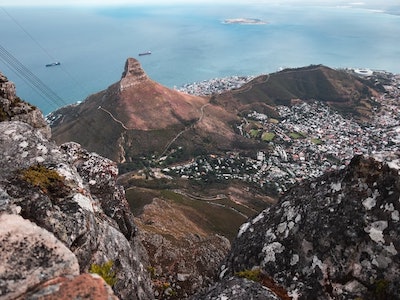 Cape Town is the largest city in South Africa and a significant tourist destination. It is known for its beautiful beaches, cityscape, and unique blend of cultures. There are plenty of things to do in Cape Town, from exploring the vibrant markets and learning about the city's history to enjoying the outdoors in one of the many parks or beaches. Crest Table Mountain by Cable Car, hike to Lions Head, visit the beach Camps Bay, and Muizenberg with the little colored hats, enjoy some fine dining at "The Waterside", or go surfing at Muizenberg Beach.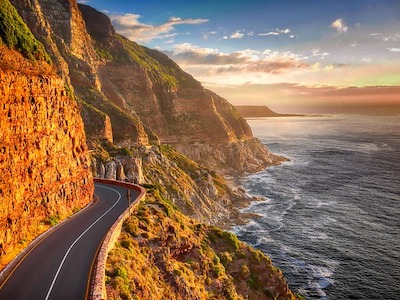 The Garden Route is a stretch of coastline along the southern coast of South Africa. It is renowned for its scenic beauty, forests, lagoons, and beaches. The Garden Route is also famous for outdoor activities such as hiking, biking, and fishing. Plan at least 6 days on the Garden Route to discover the most beautiful places along the route!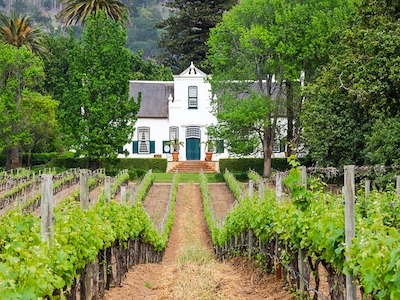 Cape Winelands is a region of South Africa known for its wine production. The Cape Winelands are a good starting point for those new to South Africa. Stellenbosch and Franschhoek, in particular, are well-known for their wine and are only a 30-40 minute drive from Cape Town. The Delaire Graff Estate is an exceptionally luxurious and renowned wine estate in Stellenbosch that is worth a visit. And if you're looking for a day of relaxation, try the day spa! Visitors can tour wineries, taste wines, and visit the many restaurants and cafes in the area.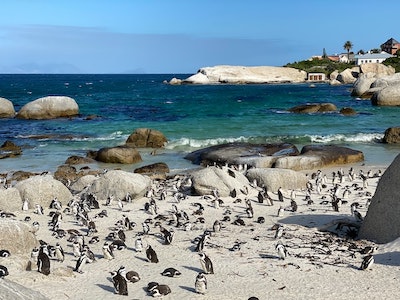 Boulders Beach is a beautiful sandy beach with large granite boulders. It is home to a colony of African penguins and is excellent for watching the penguin colony from a deck. If you want to get closer to the animals and are looking for a less crowded spot, follow the wooden boardwalk to Foxy beach. Here you can swim with the penguins but always respect the animals and let them move freely.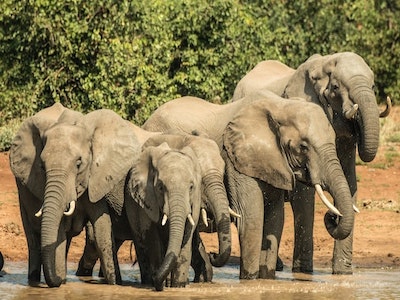 Kruger National Park is one of the largest game reserves in Africa and is home to a large variety of wildlife, including the Big Five (lion, leopard, elephant, buffalo, and rhino). Visitors can go on safari tours and stay at several lodges and campsites within the park. If you want to enjoy a complete wildlife experience, plan at least a 3 days trip to Kruger National park.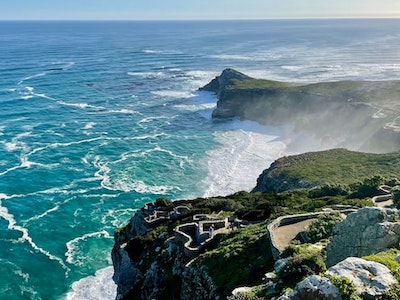 Cape Peninsula is the southernmost tip of South Africa. The scenic route starts in Cape Town and passes the wealthy suburb Camps Bay with a beautiful white beach, Fish Hoek, and the world-famous Cape Point. You can climb the steep rock either on foot or with a small cable car. If you have enough time, you can also walk to the Cape of Good Hope which takes about 1,5 hours. 
Finally, you return along the coastal road via the small towns of Kommetjie and Noordhoek. We recommend driving along one of the most famous coastal roads in the world, Chapman's Peak Drive, shortly before sunset. In the light of the golden hour, the already gorgeous route is simply stunning!