Danes are among the happiest people in the world. In Copenhagen and its beautiful surroundings, you'll find out why. The vibrant capital combines royal history, modern architecture, and plenty of culture with sustainable living and an internationally established food scene. With our ultimate Copenhagen city guide you can plan your trip and make the most out of it.
What to expect in Copenhagen
Currency: Danish kroner (DKK)
Language: The official language is Danish, so this is the language you will hear the most when walking around Copenhagen. However, there is hardly any other country where English is spoken as well as in the Scandinavian countries. Therefore, communication in English is no problem in Copenhagen.  
Payment: You will be able to use your credit card everywhere, even for a takeaway coffee at a small food stall. If you prefer to carry cash, you'll find plenty of ATMs as you walk the streets of Copenhagen. Check with your bank beforehand if there are partner banks in Denmark where you can withdraw money for free.
Weather: The climate is baltic with rather cold winters and pleasantly warm summers. The best time to travel is between May and September to enjoy the mild temperatures and the long days. On the longest day of the year, June 21, the sun rises at 4:25 am and sets at 9:58 pm.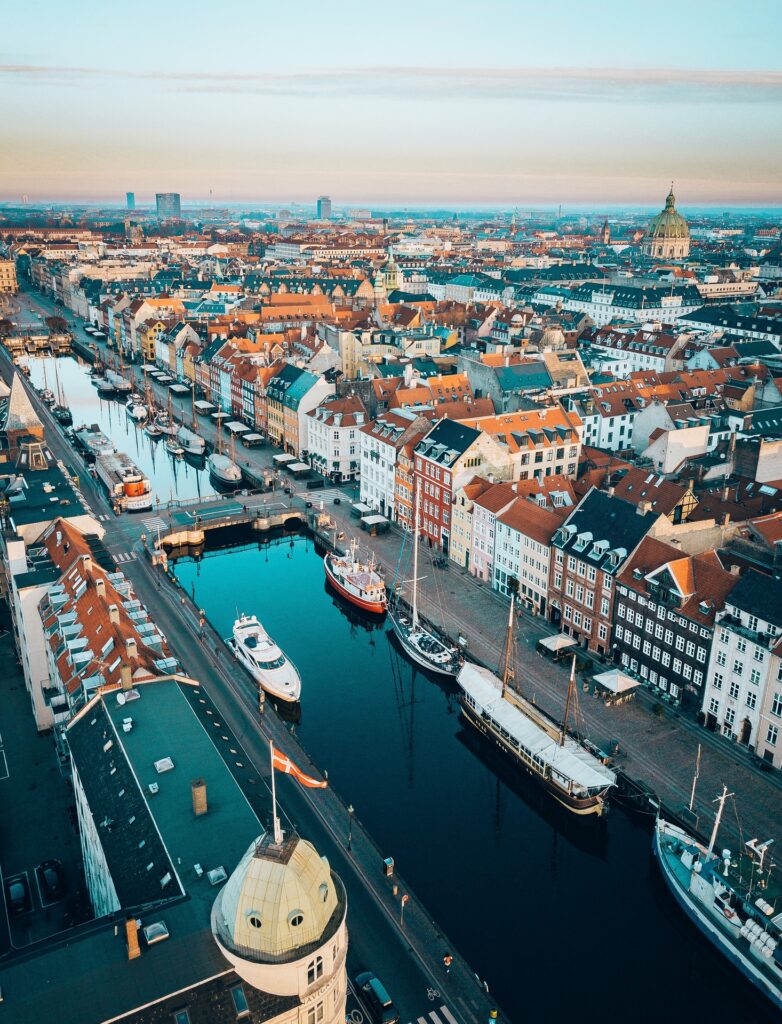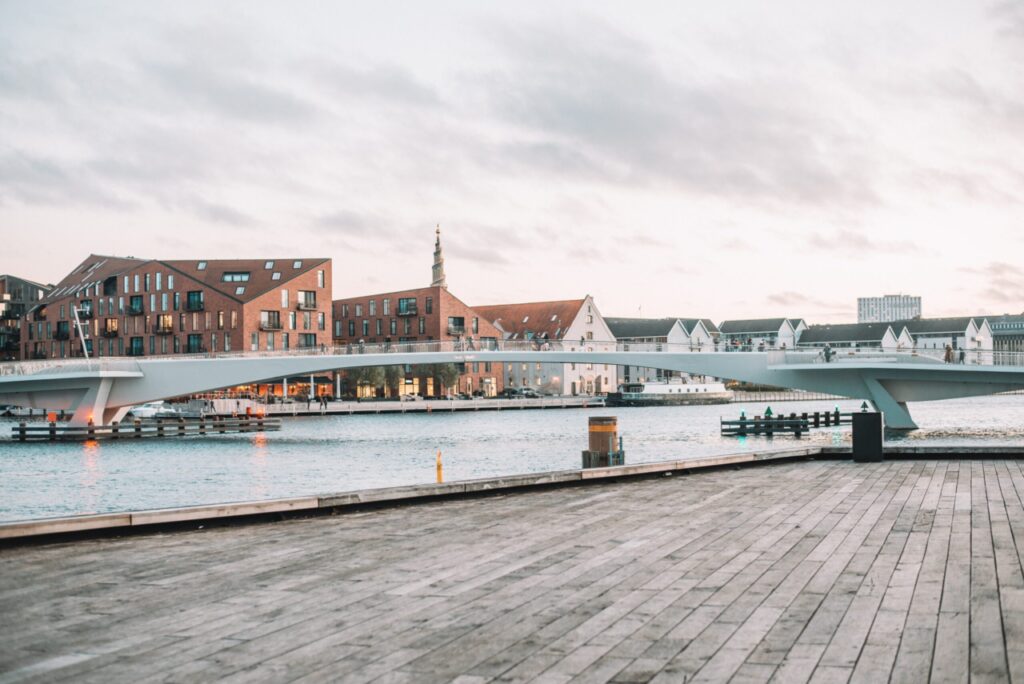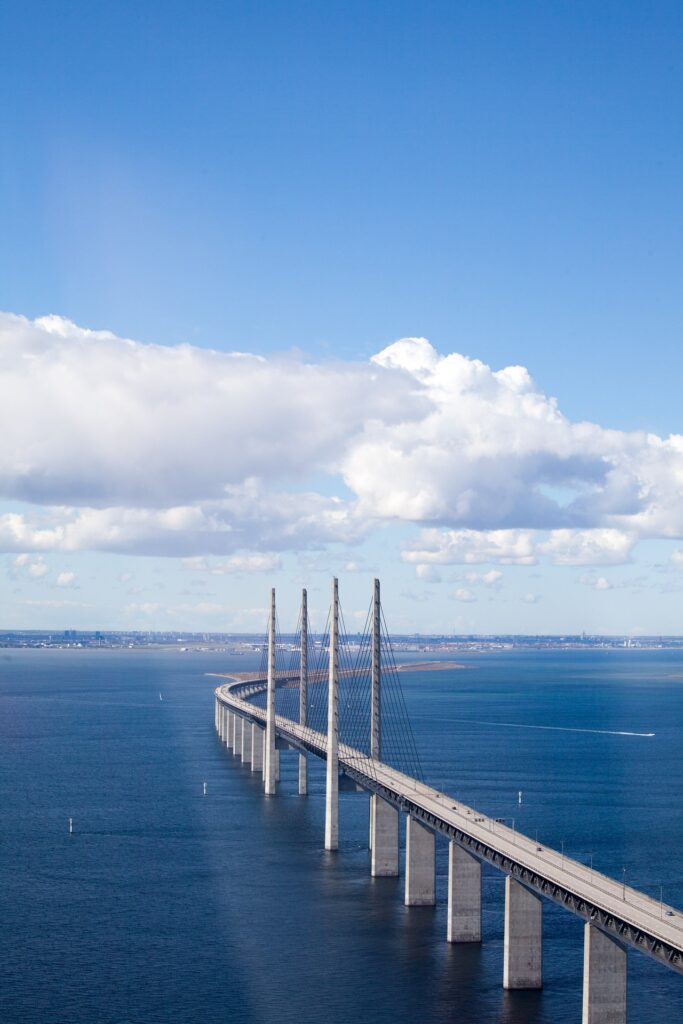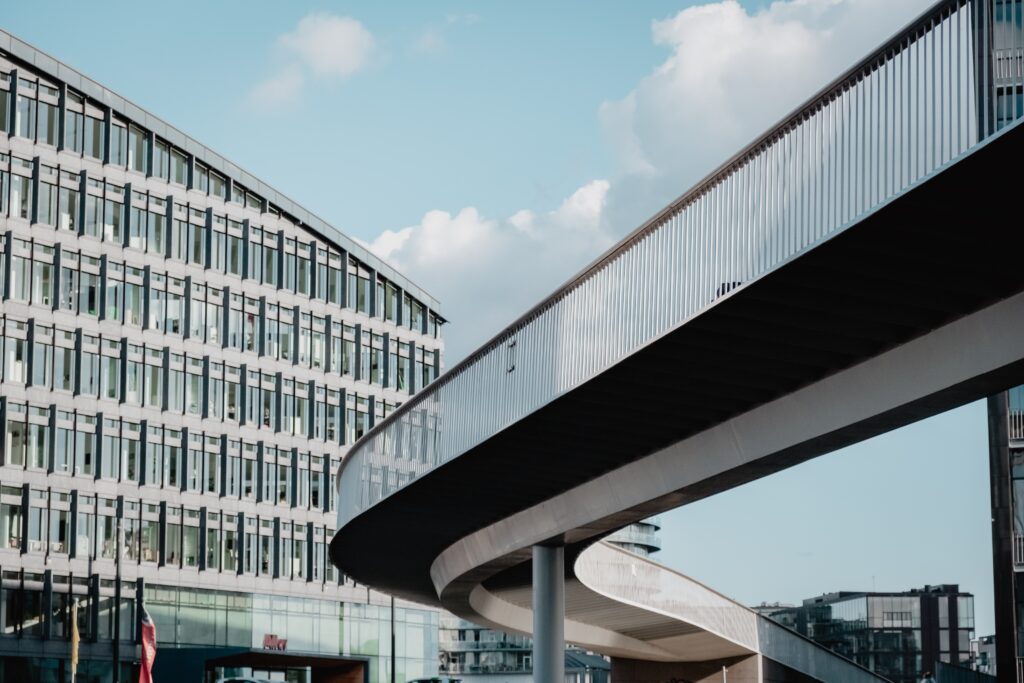 By plane: Copenhagen has a well-connected airport with numerous direct connections to European along with intercontinental destinations. For example, there are regular connections to New York, Miami, or Los Angeles. 
By car: If you plan to start your trip to Copenhagen from either northern Germany or any other Scandinavian country, traveling by car might be an option. From Germany, you can either take the longer route via Kolding or the direct route, which includes a ferry crossing. The ferry takes about 50 minutes from Puttgarden (Germany) to Rögby (Denmark) and is pricey at about 80 EUR. But even if you avoid the ferry, you must cross bridges, which are expensive in Scandinavia. From Sweden, you pay about 50 EUR toll to cross the bridge connecting Denmark and Sweden, from Kolding it is about 35 EUR.
By train: Traveling by train is probably the most environmentally friendly and cheapest option, especially if you are coming from one of the neighboring countries. You will arrive at the central station directly in the heart of Copenhagen.
How to get around in Copenhagen
Walking: Copenhagen is a very walkable city. The distances are fairly short and you will discover beautiful corners away from the tourist attractions. Stroll through the streets and discover charming cafes, bars, and restaurants on every corner to enjoy a short break. 
Public transport: Like most major European cities, Copenhagen has a well-developed public transport network, consisting of buses, trains and the metro. With public transit, you can get around the city conveniently.
Bike: Cycling is an excellent and popular way to get around Copenhagen. Bike lanes are well-developed and away from traffic. You can either pick up a bike from the city's bike-sharing program for short journeys or rent a bike for a day from a rental company. Some hotels also offer their guests a bike rental service.
Car: A car is unnecessary in Copenhagen, as the distances are short and the public transport network is well-developed. Parking is expensive and rare, so we would recommend avoiding the car.
Taxi: Cabs are available everywhere, but this is the most expensive way to get around. If you still want to take a taxi, you can either call one in the street and look for the green "FRI" sign on the cab, or you can easily hail one via the app (taxi.eu or taxa 4×35). Please note that ride-hailing companies like Uber and Lyft do not operate in Denmark.